Customers loved the show!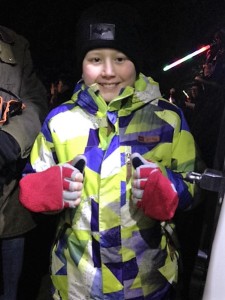 Customer feedback on the Festival of Fire 2016 indicates that it has been the best show so far, since the event changed format in 2013.
The key points of data from the survey, which was posted on the Festival of Fire Facebook page and sent to customers who had purchased tickets online, were as follows:
Excellent or Good Value for Money = 78.5% (v 65% last year)
Definite or Very Likely to attend next year = 82.5% (v 79% last year)
Would definitely recommend = 76% (v 66% last year)
76% of customers who completed the survey rated the Fireworks themselves as 'fantastic'.
Seeing young Ollie Gardiner from Aston Clinton, who is battling cancer,  light the bonfire, was another highlight.
See some photos from the event
here